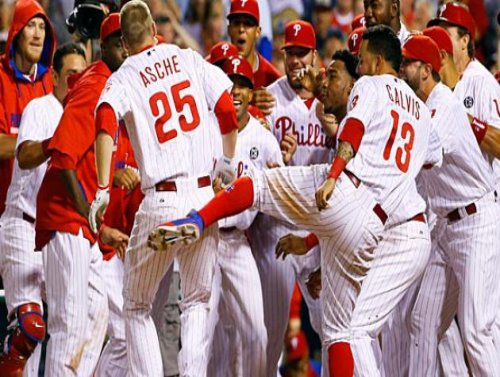 TODAY'S FEATURE STORY

LEE, PHILLIES BEAT MARLINS 3-0!

  Chase Utley could be sidelined for some time with a rib 
  cage injury, so the Phillies need to find some offense 
  somewhere.  Maybe Delmon Young can help.  He homered for 
  the second consecutive game in Wednesday night's 3-0 
  victory over the Marlins at Marlins Park, which moved 
  the Phillies within a game of .500 for the first time 
  since April 15 when they were 6-7. The Phillies were
  winless in their last eight attempts to move within a 
  game of .500 in the last month.  Phillies left-hander 
  Cliff Lee appreciated the help. He repelled the Marlins, 
  whose offense is on a historic pace to be one of the 
  worst in ML baseball history.  Crafting his 12th career 
  shutout, Lee allowed three hits, two walks and struck 
  out five.  Of his 115 pitches, 85 of themn were strikes. 
  He improved to 5-2 with a 2.48 ERA.
  GET THE FULL STORY
PHILLIES CALL-UP ROSENBERG!

With the Phillies looking for answers in the middle of their bullpen, the Phillies called-up 27-year-old righty B.J. Rosenberg from Triple-A Lehigh Valley. Left-hander Raul Valdes, whose ERA inflated to 7.65 after he gave up three runs to the Indians on Wednesday, was sent down to make room on the Major League roster. In seven starts in the Minors this season, Rosenberg was 1-3 with a 4.30 ERA, 24 strikeouts and 20 walks. Rosenberg also spent time with the Phillies last season, primarily in August and September. Joe Savery and Michael Stutes were also Triple-A options with Major League experience, but Amaro said Savery could not be called up because he was not eligible after being optioned to Lehigh Valley on May 10th. Amaro added that Stutes had been inconsistent.

2013 Phillies Broadcast Schedule Announced!

________________________________________________Get More!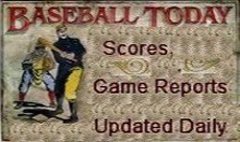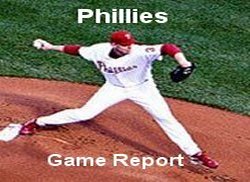 .Game Day
Score And Summary