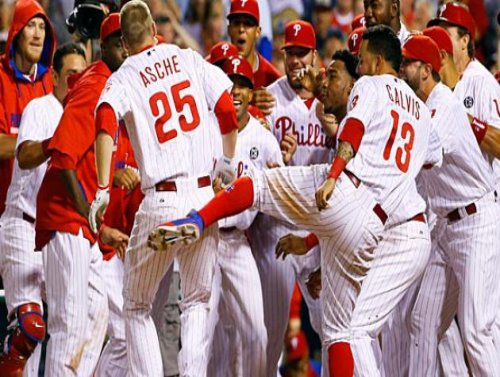 TODAY'S FEATURE STORY

PHILLIES SIGN HERNANDEZ!

  The Phillies signed RHP Roberto Hernandez on Thursday.
  Hernandez is 59-82 with a 4.67 ERA in 216 games (177 
  starts) over eight big-league seasons. He had his best 
  years in Cleveland, where he won 19 games and finished 
  fourth in the American League Cy Young voting in 2007. 
  He made 32 starts in 2011, but his ERA soared to 5.28. 
  He made just three big-league starts in 2012.  He signed
  as a free agent with Tampa Bay last year and went 6-13 
  with a 4.89 ERA, and a 1.338 WHIP in 151 innings.  He 
  made 24 starts and pitched eight times in relief.  The 
  agreement with Hernandez is for one year at $4.5 million 
  with $1.5 million more in incentives.  The 33-year-old 
  right-hander pitched under the name Fausto Carmona before 
  being arrested in January 2012 for falsifying his identity.
  GET THE FULL STORY
LARRY'S COMING BACK!

The Phillies made a host of changes to their coaching staff on Tuesday, highlighted by the returns of Larry Bowa and Pete Mackanin. Bowa, a former Phillies player, coach and manager, will serve as manager Ryne Sandberg's bench coach. Bowa, 67, played shortstop for Philadelphia from 1970-81, was third-base coach from 1988-96 and managed the club from 2001-04. He has also coached for the Angels (1997-99), Mariners (2000), Yankees (2006-07), and Dodgers (2008-10) and spent a season and a half (1987-88) managing the Padres. Bowa has been an in-studio analyst for MLB Network the past three years.

2013 Phillies Broadcast Schedule!

________________________________________________Get More!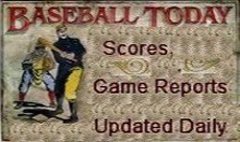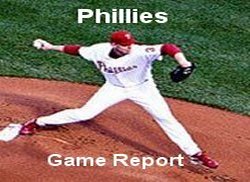 .Game Day
Scores And Summaries